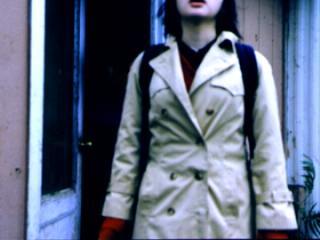 I 'm 16, a Senior in Livingston High School. I am the middle child in a family of seven. I've lived in Mexico and moved to California where I currently reside since 1992. My father is a milker and my mother is a homemaker and seamstress. I play several instruments but my favorite and the one I wish to peruse is the Double Bass.
I am currently involved in Nothing! I just sit around the house and try to be creative. I also play trumpet and classical guitar.
The picture above is me on my way to school one morning in February. I did not cut off the face of the picture that's just how my sister took it. I think its a great portrait anyway.
Like I said I'm only 16 so I don't really have a big history yet. Sadly the only thing close to being significant that has happened to me was that I was shortly in love, or I think I was, with a guy when I was 14/15. Other than moving to the United States from Mexico and learning music. That's it.